Home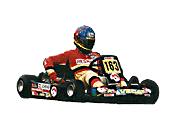 Welcome to Racing for Relief, Inc. 
---
2016 Racing 4 Relief Bowling Fundraiser was a huge success!
Thanks to all that attended, donated time, and sponsors.
Big Thanks to the following 2016 bowling fundraiser sponsors!
Buschur Refrigeration
Water Werks
Gels IGA
Carriage Werkes
Farm Credit Mid America – Celina
WalMart – Celina
Hemmelgarn Marathon & Detailing
Knapps Drive-Thru & Carry-Out
The Mr. Shoppe
Wendelin Tavern
5 Brothers Bar & Grill
Pla-Mor Lanes
Fullenkamp Frenchtown Trailer Sales & Supply
Four-U Office Supplies
Speckman Automotive
Ken-Feld Group
McSobers
Chickasaw Garage
3G's Restaurant
NAPA Auto Parts – Coldwater
Barber Shop on Maine
Boeckman & Gast
Burkettsville Garage
Chiefs Supermarket – Coldwater
Cooper Farms
Southside Drive-thru & Carry-Out
Bohman Drive-Thru
Ft. Recovery Insurance
Wayne IGA – Ft. Recovery
Floral Reflections
Anastasia Nychole
Jean Siefring
Thienman's
INVU
Trusty Woods
Lefeld Welding
Wangler Ace Hardware – Ft. Recovery
Link Racing LLC
Brenda Reichert
St. Henry Bank
St. Henry True Value Hardware
Eldora Speedway
BonBright Distributors
Schlarman Health Center
Niekamp Chiropractic Center LLC
Howell, Gast -Schlater & Co
Quinter Well Drilling & Complete Water Systems
Schockman Lumber
Preferred Insurance Agency
All race teams, sponsors, & volunteers for selling raffle tickets

2015 First Place Team 07
.            St. Henry Squad Branch of                                                 American Red Cross
.              the Mercer County EMS

Mercer County Firemen Chief's Association
2015 Ball Drop
Congratulations to Dave Hicks for winning the ball drop!!
---
Location

Race

Sponsor

St. Henry
Picnic
"The Buckeye 64"
Friday, July 3, 2015


6:00 pm Qualifying




7:00 pm Heat Races with Main Event to follow

The St. Henry Picnic

"

The Polar Bear Classic

"


Saturday, July 4, 2015


5:30 pm Qualifying 




6:30 pm Heat Races with Main Event to follow

St. Henry School Grounds

"Turnin' Little Tires"
Saturday, July 11, 2015


5:30 pm Qualifying




 6:30 pm Heat Races with Main Event to follow

Ft. Recovery Ambassador Park

"The Pipe Fitters
Grand Prix"
Saturday, August 8, 2015
5:30 pm Qualifying


6:30 pm Heat Races with Main Event to follow

Lefeld Plumbing & Heating

Ft. Recovery Ambassador
Park


Saturday, August 15, 2015
 5:30 pm Qualifying
6:30 pm Heat Races with Main Event to follow